What Is Hybrid Flooring?
Hybrid flooring is an innovative home flooring option that merges the rigidity and scratch-resistance of laminate with vinyl flooring's waterproofness.
You've got your hybrid flooring planks ready to go, but how do you install them correctly? If you're confident enough in your DIY skills and have the right equipment, here is a simple guide on how to install hybrid flooring.
Steps to Installing Hybrid Flooring
Tools Needed for DIY Flooring Installation
Tape Measure
Chalk Line
Pencil
Crosscut Power Saw
A Pry/Pull Bar
Tapping Block
Mallet
Tape
Safety Equipment, e.g., mask, glasses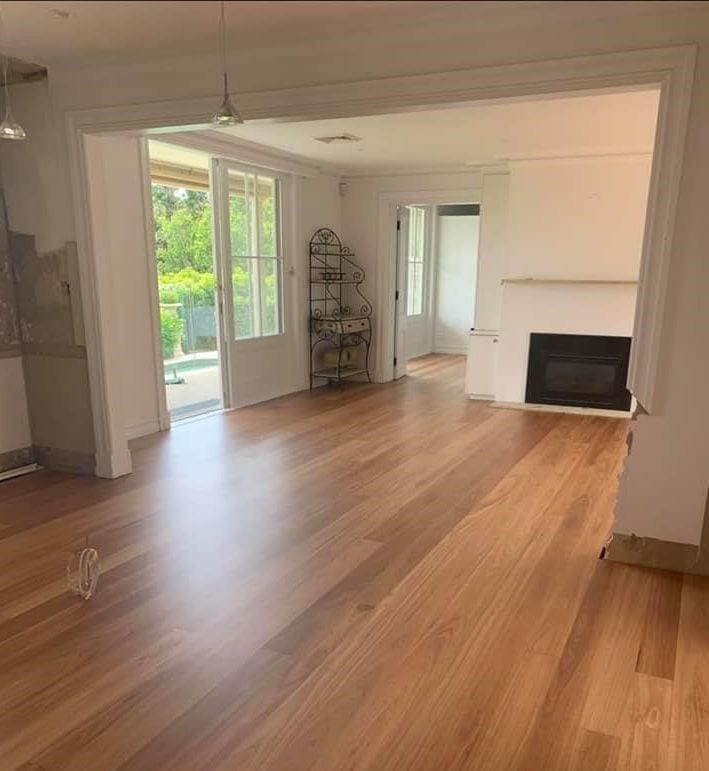 Step 1: Plan the Installation
It's a good idea to plan your installation on paper before doing anything.
Don't forget to leave a 6 to 10mm expansion gap on all the sides and ends to accommodate the size variation of the floor planks during temperature fluctuations.
TIP! – As you lay the flooring, use wedges to make sure the expansion gap is maintained.
Step 2: Prepare the Floor
The subfloor must be level, stable and clean, and it is recommended that you remove any existing flooring.
Clean and dry your subfloor, then see if any repairs are needed or if old adhesive needs to be taken off, do so before getting started with the installation.
Step 3: Install the New Flooring
Count how many full rows of plank are needed by dividing the width of the room by the width of a plank.
Next, make a light mark on the wall where you'll place the last full plank.
Unload your planks and mix them up to prevent laying identical colour variations and patterns next to each other.
Now you're ready to start – begin laying your first row of hybrid planks next to the longest wall in the area.
Alternate your arrangement so that end joints of consecutive rows are never in line. You should leave at least 30 cm between them.
Secure the first plank of the second row into the first plank of the first row, and keep the process going.
TIP! – It's inevitable that you'll need to cut some planks for your installation. Remember to draw your cutting lines out first and always wear safety gloves and glasses.
Step 4: Finish the Installation
Once you are satisfied with your layout, remove the wedges and spacers and finish with the skirting boards. Lastly, clear the area and clean the flooring using recommended products.
FAQs about Installing Hybrid Flooring
Do you need underlay for hybrid flooring?
For the most part, hybrid floors have underlaying pre-attached, which helps to dampen sound and increases foot comfort. Read the installation guide to clarify whether or not you need underlays.
Are hybrid floors glued down?
No, hybrid floors feature a "floating floor" structure, meaning they are clicked together rather than glued or nailed to the subfloor.
Can you lay hybrid flooring over tiles or imperfect existing floors?
You can lay over existing tiles or floors if they are in decent shape, but it is generally not recommended because:
Any loose or cracked tiles/flooring can make installation tricky.
Over time, you will gain floor height causing problems with furniture, appliances and even doors.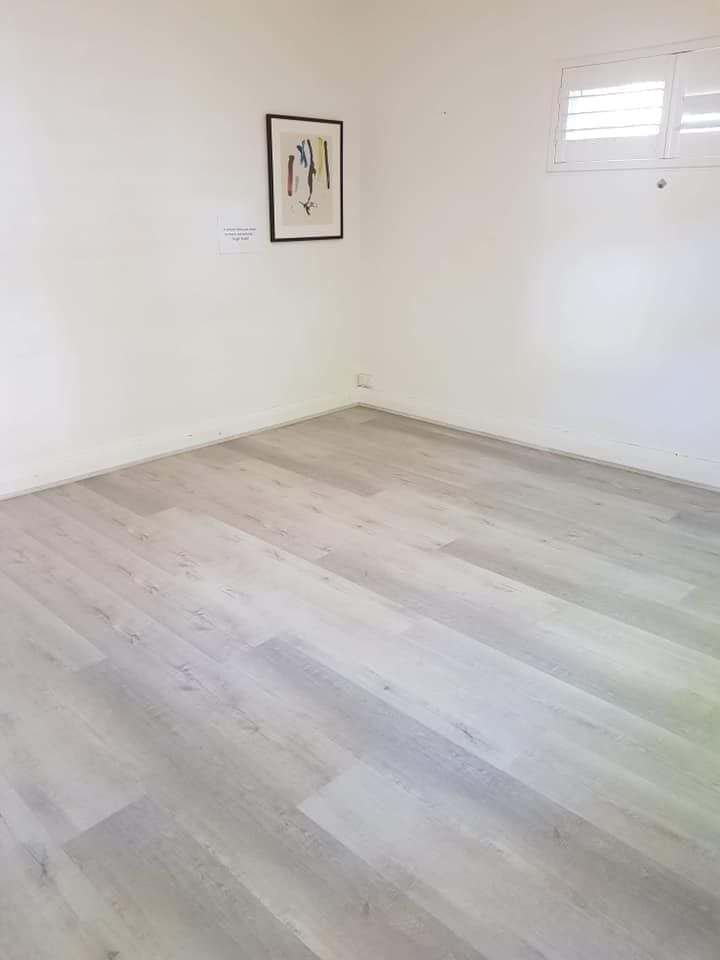 Ace Timber Floors: The Hybrid Flooring Experts
Thinking of using hybrid flooring for your next project? Check out our wide range of hybrid flooring here.
Ace Timber Floors have years of knowledge and experience with installing hybrid flooring, so we are ready to provide advice on and answer any floor related questions.
If you are struggling with installing your hybrid flooring, get in contact with us today at Ace Timber Floors and we would be more than willing to help you out.